To improve health in five days. The first visa-free tourist has used the services of Belarusian medicine.
A difficult laparoscopy operation was conducted for a citizen of Poland in the Grodno Regional Hospital. The surgery was successful and within several days the foreign guest will be let home. Adam Mukhlya thanks the doctor and all the medical personnel of the hospital after a difficult operation. A resident of Poland's Sokolka has been suffering from rupture on abdominal wall, the man had bad epigastric burning, he couldn't' swallow solid food. And he found out that nearby, in Belarus, they can free him from the problem within five days. He did not think long, received a visa-free card and here he is in Grodno.
Adam Mukhlya, tourist (Poland):
I will be advertising the clinic in Grodno very much so. I have many friends in Europe, the USA, and Canada. When I get this footage, I will send it to them and advertise the clinic.
The man will be sent home soon. His friend came to support him.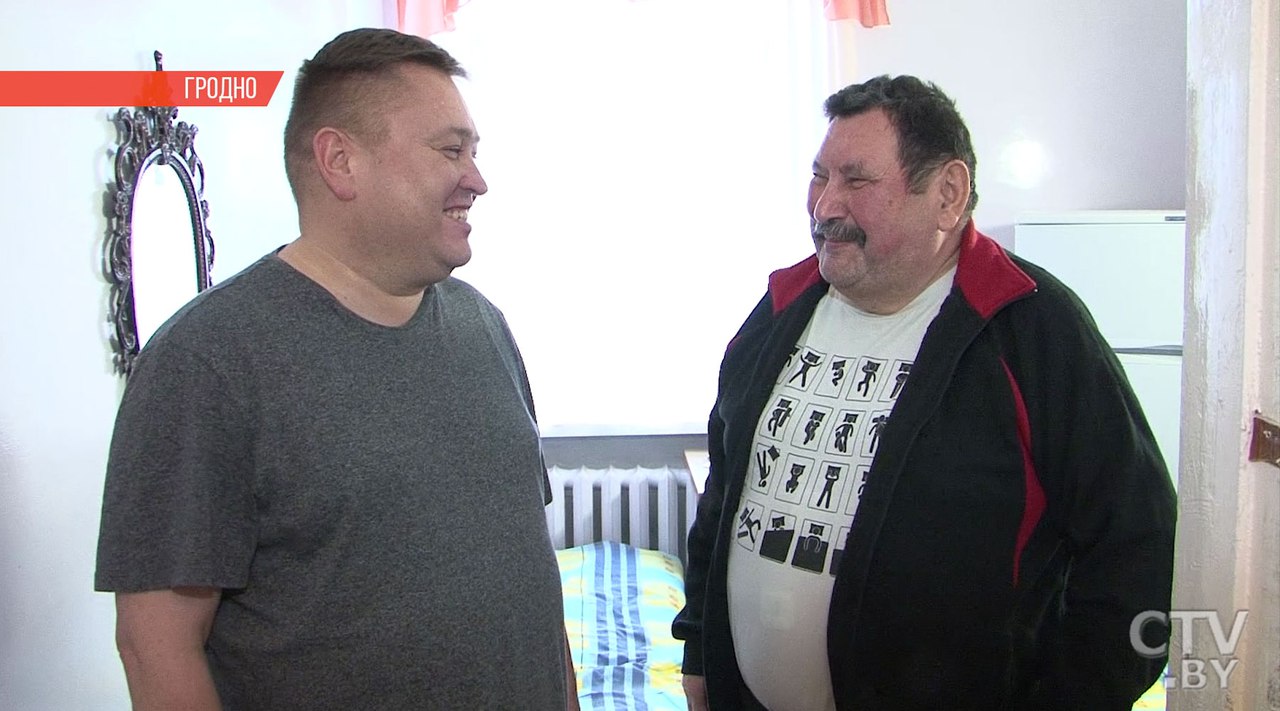 Maciej Schchynsnovich, tourist (Poland):
I can say that after the operation my life turned by 180 degrees. In Poland I was treated, but I had a cough, I snored and my legs used to get swollen. But after the operation my blood pressure is completely different. I do not cough, I don't snore and my legs like a young man's.
The export of medical services in Grodno is becoming popular. The visa-free regime gave all the playing cards to the hospital. Now presentations are being held here for tourists, the cooperation with travel agencies of Belarus and the EU is being improved. The visa-free regime is convenient when minimally invasive operations are necessary, a tourist will be sent home in one or two days' time. A tourist can get acquainted with it on the Internet or in the hospital itself during a visit to Grodno. Operations in Belarus cost practically half the price they do abroad. The high level of surgery in Grodno has already been appreciated by guests from the CIS, Spain, Germany, France and Nigeria.
Sergei Vizgalov, deputy chief doctor of surgery department of the Grodno Regional Clinical Hospital:
Thanks to this visa free regime, we can successfully compete with our European colleagues, with European surgeons concerning the operations and the quality of these operations.
The visa-free regime has been in force in Grodno for one year now. Nearly 50 thousand foreigners have seen the beauties of western Belarus. And medical tourism is another reason to visit Belarus.