On November 11-12, Belarusian tennis players will compete against Americans in the Fed Cup final match in Minsk. However, yesterday in the evening, the athletes forgot about sport for a while...

Before the final match for the Federation Cup, one of the Minsk restaurants hosted a joint dinner of the tennis teams of Belarus and the United States. The girls appeared before the guests in all their glory.
SEE: Facts proving Belarus has chances against USA in Fed Cup final

American women wore spectacular long blue dresses with decollete. Belarusian athletes were more modest and appeared in dark blue business jackets and short gray pleated skirts.

The highlight of the evening was obviously dancing. Belarusians and Americans danced in evening dresses to Belarusian folk music.
MORE: Rinaldi press conference ahead of Fed Cup 2017 final in Minsk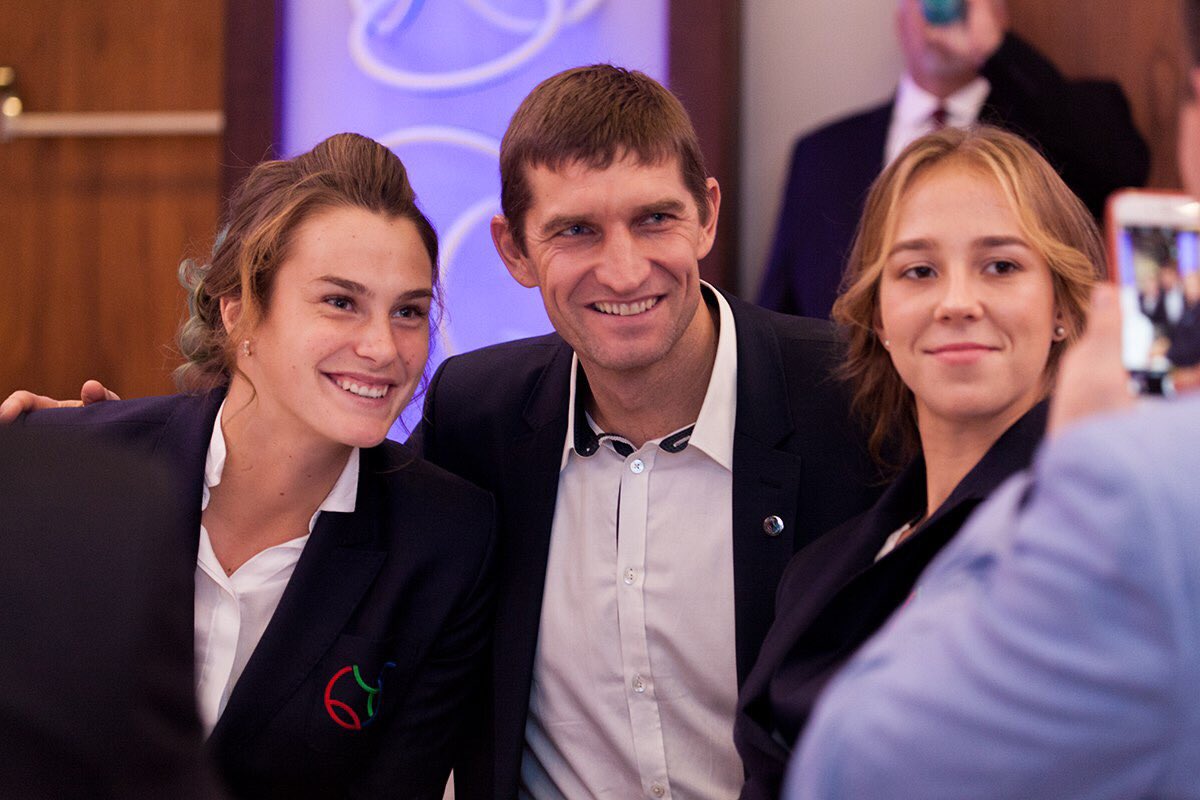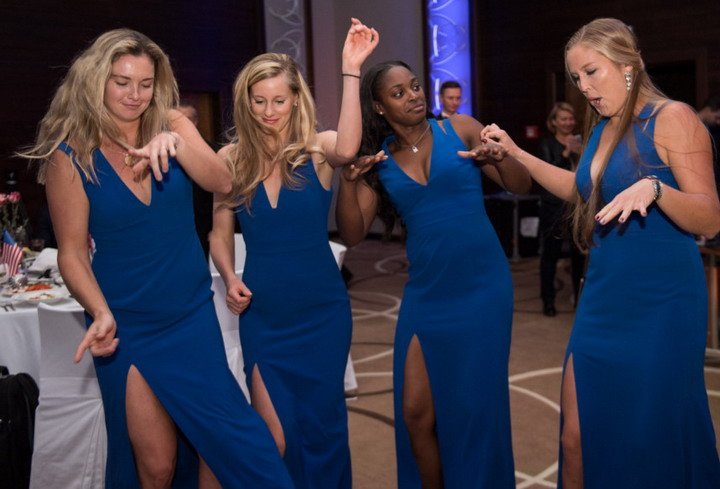 Team USA was impressed by a Belarusian folk band who sang a cover version of Highway to Hell by AC/DC.
The USA team dances to Belarusian national song Liavoniha. Watch this amazing moment here!