Belarusian tennis player Victoria Azarenka promises to support the national team of Belarus in the Fed Cup final against the US team with all her heart. She wrote this in her Twitter account.
As previously reported, Azarenka will not be able to help Belarus in the game, as she is currently in a child custody dispute with the father of her son.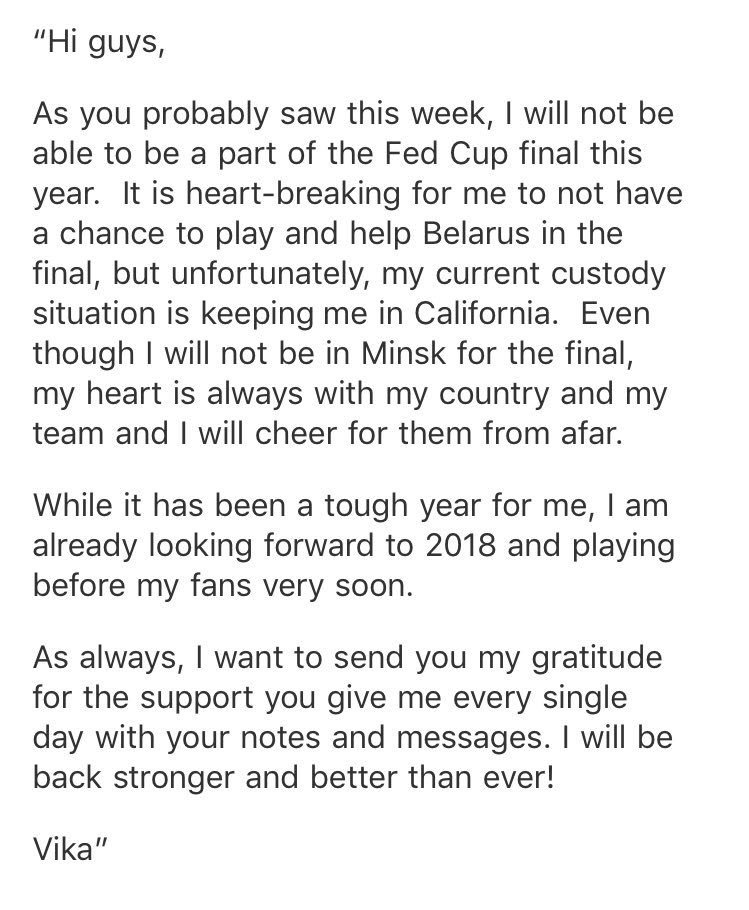 MORE: Belarus coach on why Azarenka will not play in the 2017 Fed Cup final
The Fed Cup final Belarus v USA will be held in Minsk at Chizhovka Arena on November 11-12. All tickets for the match have already been sold.