Archeologists found a chess rook dating back to Vytautas the Great during excavations near Grodno's Old Castle. The unique finding was found in the cultural layer of the 14-15th centuries.
The figure is made from an animal's horn, specialists are to find out which animal it was.
Chess pieces are found in Grodno not for the first time. A similar figure was found by the director of Grodno Archeological Museum Jόzef Jodkowski in the 20th century.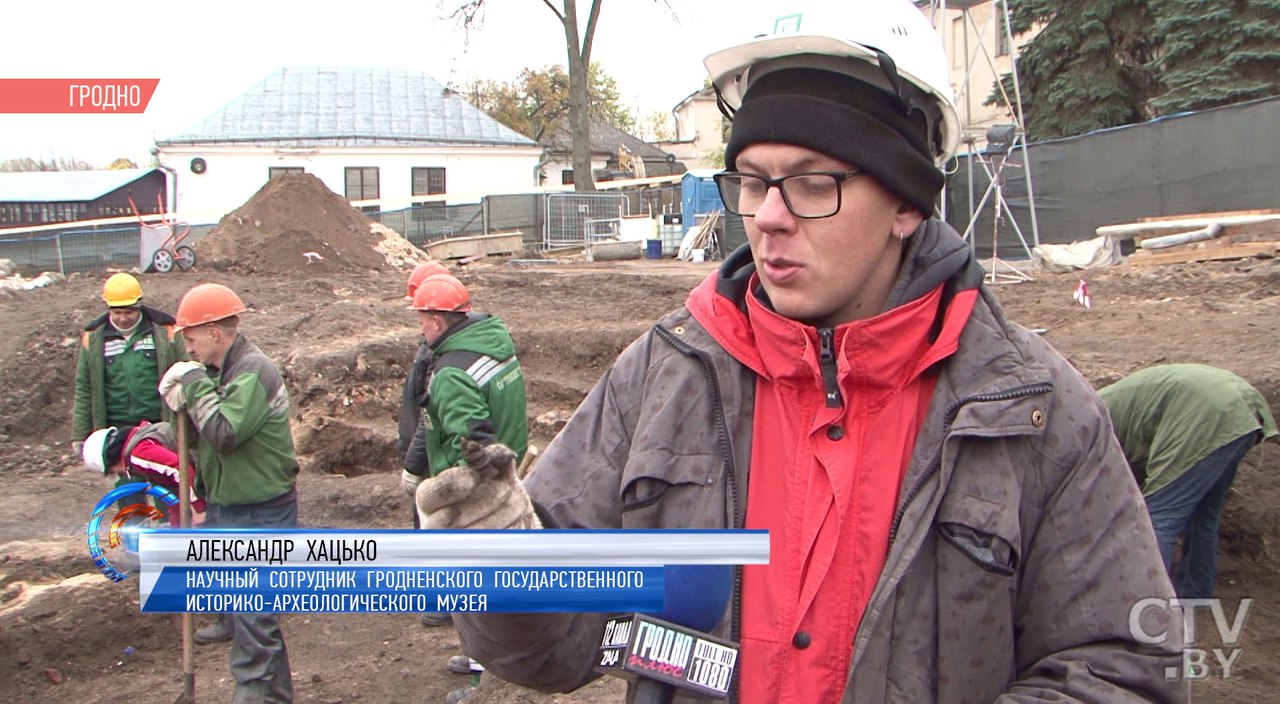 Alexander Khatsko, scientific worker of Grodno State Historical and Archeological Museum:
I wasn't expecting to see in in the ground. I first even thought that it was a different item. We all know the Grodno rook monument. Now we will clean this one up, and see what the effect is. However, it can now be said that it is a unique and rare item.
This is the first time in 10 years of my practice such things are found.
Excavations are part of the project on restoring the Grodno Castle. Archeologists are sure that they will be able to discover many more history mysteries. Besides the rook, a grindstone, nails, ceramics and coins were found.