The southern regions of Belarus have already coped harvesting spring rape and works in the north of the country are also nearing completion.
Forecasts regarding the harvest have confirmed - this year it is record high.
Press cake is a by-product, but for farms this is the main product, since it's a good animal feed. Seeds are squeezed under a press at a certain temperature. Production is automatic.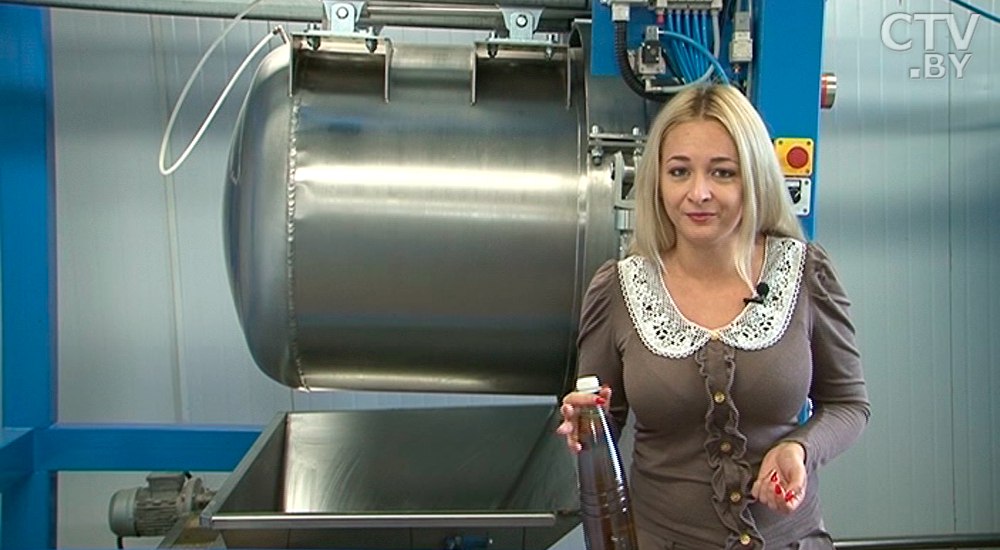 Galina Buro, CTV:
Here is the final product of processing - rapeseed oil. It is used as a feed additive for pigs.However, the largest part is used for the production of mixed fodder sludge and diesel fuel.
Valery Bychkovsky, deputy chairman of the agricultural production co-operative named after Denshchikov:
It's very effective! This year we have increased production of oilseeds up to 1,200 tonnes.
To buy press cake is very expensive, but our own production reaches the cost of half the purchase price.
While economists compare profitability, the farm is working to increase dairy incomes. These cows give 50 tons of milk a day. Without a good feed, there will be no success.
Natalia Chechko, leading livestock specialist:
Rapeseed press cake contains 320 grams of crude protein and about 40% of protected protein, which has a positive effect on the life of our cows.
Even athletes envy such nutritional value.
It is not surprising that rape is given a lot of attention. In 2017, this farm increased the yields to almost 54 centners per hectare.
Gennady Eismont, chief agronomist of the agricultural production co-operative named after Denshchikov:
There is an opinion that rape is a culture that should not be taken care of, at least it should not receive that much attention. This is completely wrong.
A lot is being done to grow this crop, a lot of money is invested.
Meanwhile, the first shoots of the winter rape crop of 2018 are reaching for the sun in the fields. Almost a year will pass before harvesters come here. Now there are more urgent tasks - to complete the harvesting of beets, carrots, potatoes and corn.