The II European Games should be organized at a decent level, but without excessive pomposity, said Belarus' head of state Alexander Lukashenko at a meeting of the NOC executive committee.
The second European Games will be held in Minsk in less than two years. Sports competitions will be held at more than 10 Minsk venues: from Minsk-Arena to the Dinamo stadium. These competitions in Belarus should further consolidate the nation, Alexander Lukashenko stressed on September 7.
The opening ceremony will be held at the Minsk stadium Dinamo, which is now undergoing renovations. The head of state reminded that there must be no delays in the construction.
***
On sports facilities
Alexander Lukashenko, President of Belarus:
Let's agree that all the basic measures for the construction of the stadium should be completed this year (except for the pitch). Why? Because all the shortcomings will be seen by spring and we will have the opportunity to test this stadium during summer and put finishing touches.
The same goes for other facilities. I want you to understand: that material base will remain with us for decades. We won't have to do anything for 10, or maybe 20 years. This will serve our athletes, our national team and so on.
Dinamo Stadium will be solemnly opened on June 21, 2018, exactly one year before the Eurogames. On this day, a countdown will start at the stadium.
Participants will be accommodated in the Student Village in the southwest of Minsk. There will be enough places, organizers say. Vip-guests will live in hotels of the appropriate class.
Not only the capital's infrastructure will be involved. The infrastructure of the Minsk region will also be involved, including hostels, hostels, and apartments for rent.
The President demanded that prices not go up during the Games, like it was in Baku in 2015.
Simplified visa regime for the convenience of guests, medical support, and transport: these questions will be worked out in detail, so as not to waste extra money, but also to prevent problems. Another important aspect is the unconditional priority of domestic products over imports.
***
On European Games 2019 opening ceremony
Alexander Lukashenko:
Everything must be done for people. No pomposity. We will not exceed the opening of the Sochi Olympics and a similar event in Baku. Also it is not necessary, because hundreds of millions of dollars were spent there for opening and closing ceremonies alone.
But we need to break this record, I already said it, thanks to the sincerity, the openness of our people. Make the opening and closing ceremonies soulful! Do not imitate others like parrots, you must make your own show, beautiful and spiritual. It will be much cheaper.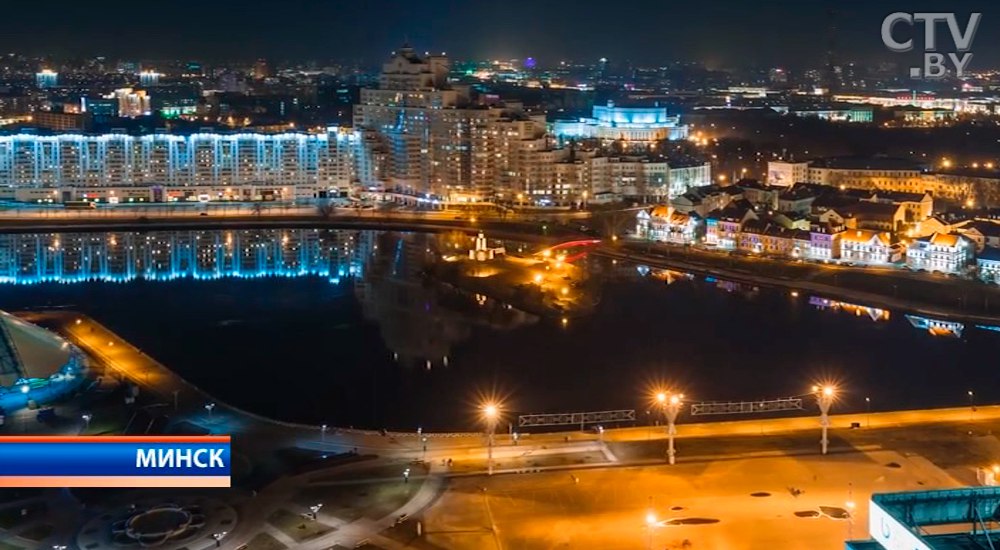 And it is desirable, actually this is a requirement, that it should be done by Belarusians. We all know how to do it. If we do not understand something or can't do, we can call and consult with these people, they will come with pleasure and prompt how to do it.
You must, for each sport (here there are heads of federations of sports that will be represented at the Games)… You must walk all the competition roads with your own feet, starting from fan zones and ending with the sports facilities where the athletes will compete. Tselinskaya does not need to be taught and told what the track should look like. She spent most of her life there.
***
On sporting results
Alexander Lukashenko:
I warn all the leaders of federations. Where are results? The World Athletics Championships were held - how many medals were brought? The World Championship in rhythmic gymnastics, the judo competitions. I already talked about team sports... It's mostly disgusting to watch. What do we spend money on? Therefore, start moving and do not go to the NOC or to the government for money. There is no money there.
Thank God that these loafers (Rumas' football players and Shapiro's hockey players) did not get to the Olympics and other major competitions. At least we won't have to spend money on them.
This is my demand for the NOC and the government: only athletes and coaches will get money, and only for good results. If you show the result, come and ask what you want. If Ivan Tikhon takes responsibility for 10-12 promising shot putters of the country, we will finance him and these activities. That's all. The rest should be earned by federations themselves. Don't go begging for budgetary money. You depend on this money too much! There is money in Belarus, but it will be given only based on your good results.
It was this way in rhythmic gymnastics. I promised them: if you perform well, we will begin to build you this palace. It was very difficult for us to start it, but we promised, by March 8 we will give the girls this palace. But their performances have become worse. If coaches want too much for too little work, start working harder. All those sitting here are accountable for the order.
Elena Skripel, chairman of the Belarusian Association of Gymnastics
For us, on the one hand, this was good news. On the other, we did not expect that sports aerobics will be represented at the Euro Games. Here we are a little behind, we will not hide the situation. But, in general, plans have already been outlined in this work. Therefore, all the five sports the Association of Gymnastics is responsible for will be represented at the Euro Games. And we are glad that three of these sports are at quite decent level in Belarus.
Alexander Shamko, Minister of Sports and Tourism of the Republic of Belarus:
We analyzed 2015 and 2016 for those disciplines that will be held in 2019. At European competitions, at European championships in 2016, we won 46 medals, and in 2017 only 37.
At this stage, international experts are fully satisfied with the progress of Minsk's preparation for the 2019 Games. In September, the first full-fledged visit of the coordinating commission to the Belarusian capital will be held. They will evaluate and work out further actions in different areas.