Alexander Lukashenko visited not only Egypt but Sudan as well in January 2017; a range of agreements was reached then. On August 28, 2017 Minsk and Khartum compared the views on agricultural cooperation.
The Petroleum and Gas Minister of Sudan arrived in Belarus for discussion of specific projects.
Machinery, technology and food supplies purchase will be negotiated.


Alexei Bogdanov, head of the main department of foreign economic activity of the Ministry of Agriculture and Food of the Republic of Belarus:
We can offer much to the Sudanese side, because they produce a lot of beef. They are lacking processing powers and technologies. Therefore we are suggesting to modernize their processing powers and to build new powers. We hope to enter a thematic discussion phase of these negotiations.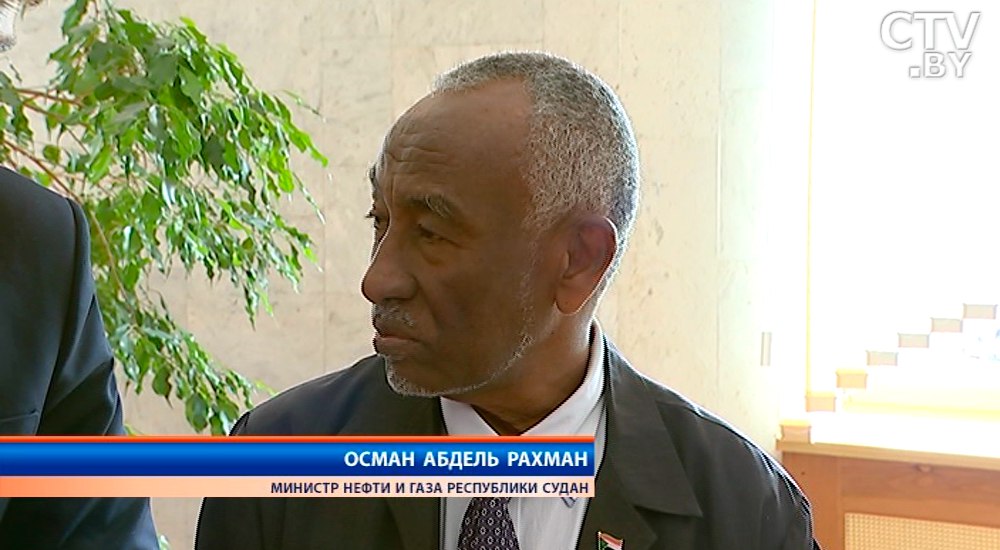 Osman Abdel Rahman, Petroleum and Gas Minister of the Republic of Sudan:
We want to continue cooperation with Belarus in the sectors of industry and agriculture, preparation of specialists. We are planning to visit a range of plants while we are here. We hope that after the visits we will have specific agreements.
Negotiations on building a joint meat and dairy processing plant in Sudan are being held. The project on growing vegetables with Belarusian technologies is being developed.