Belarusian tennis player Victoria Azarenka will enter the court after a long break during the Mallorca Open on June 20. What did Vika do during the break?
On December 20, 2016 Victoria gave birth to her first child in Los Angeles - the baby was named Leo Alexander. "Today I had the heaviest fight and my best victory! Our son was born healthy and happy! So thankful and blessed! Thank you.
The athlete often publishes joint photos with her son. "Mother's best day! I'm so grateful that I became the mother of this baby. And thanks to my mom who showed me the best example of strength, love, care, and inspiration. You taught us what unconditional love is, and how to fight for the best version of yourself. I love you, Mom! (My mom does not like photos, so I do not publish them). Love to all mothers and grandmothers, you are all amazing!"
Victoria asks not to actually call her return to tennis a return, because she was sidelined not because of injury, illness, burnout or unhappiness.
Victoria started training again about seven weeks after giving birth, but she focused mainly on fitness to prevent injuries. Since then, workouts have only become more complex and now combine different combinations of elements.
Vika often visits Belarus
"What a wonderful evening bike tour in my amazing hometown Minsk! I appreciate that our city and its people have so many green and beautiful parks, bike paths through the city center. We forget about the magnificent nature that our planet can offer! I appreciate and am proud of my city and people for this conscious effort that keeps our city green and gorgeous!"
"An amazing museum in Minsk, dedicated to historical moments during the Great Patriotic War (WWII)! Terrible tragedies that have occurred during this time are really sad and unimaginable, but it was a reality. Very emotional!"
Vika received the Order of Honor in Belarus
This is a state award which the best representatives of their spheres receive for high achievements. Victoria posted a photo on the page in her social network, where she admitted: she is very happy to be awarded this order and thanked everyone.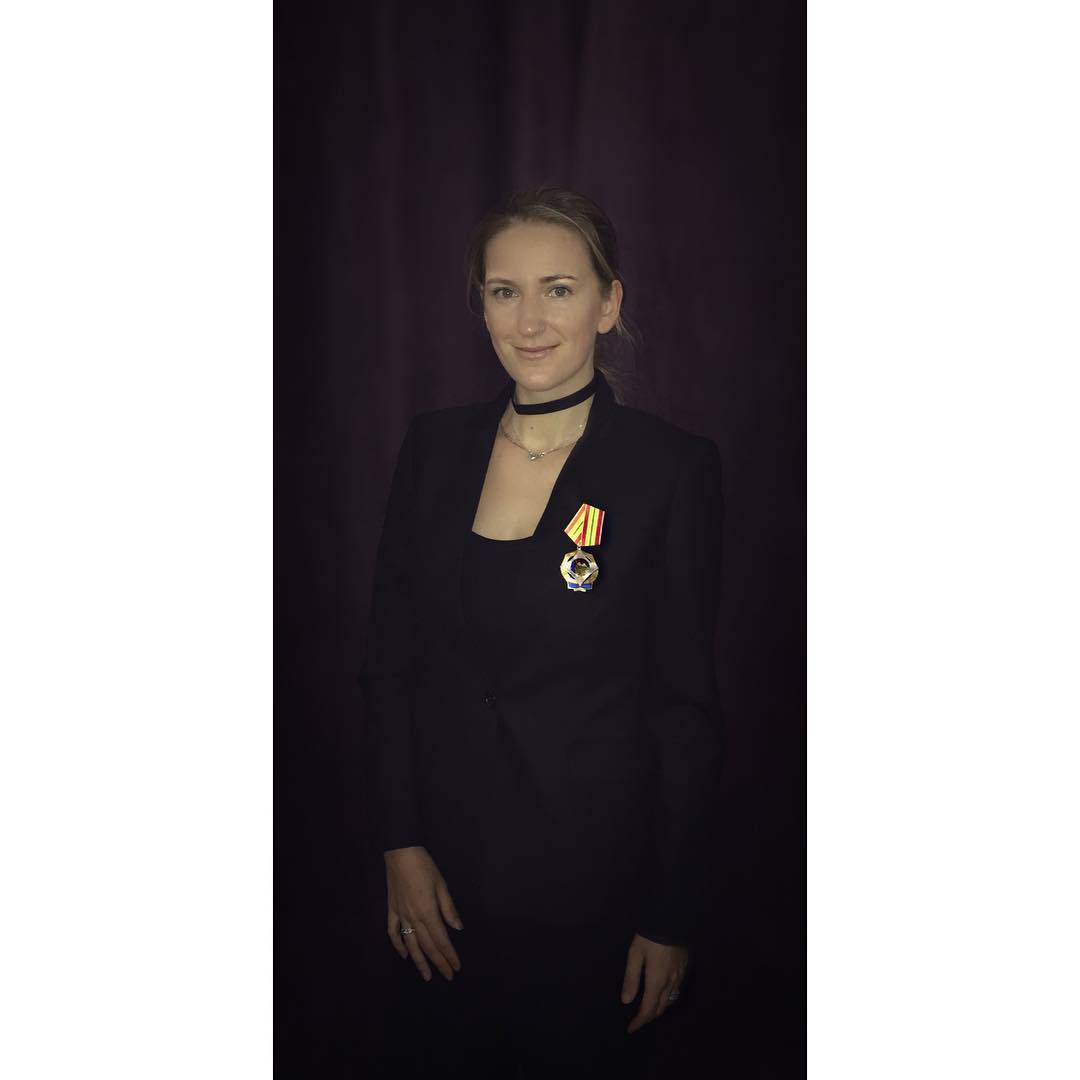 The athlete trained much in Minsk
As Victoria in the April interview with The New York Times, she spends most of her training in Minsk, where she has strong family support. Azarenka's boyfriend Bill McKeague came to Minsk too.
According to Victoria, "he understands what I want right now, and he is ready to sacrifice his time for me, even for the next five or six years, so that I finish this chapter of my life." Bill McKeague is visiting Minsk for the fourth time. The former ice hockey player is training with a local hockey club.
Azarenka also recollects "the most reliable sparring partner" of her childhood: this very wall of her school. "The partner never missed balls and never complained!" she adds.
About Serena Williams
Serena Williams will not take part in tournaments up to 2018 season. Williams is now expecting a baby. "I hope she will return to the court, and we will hold several more fights, because she is one of those without whom I cannot imagine tournaments."
Photos taken from Victoria Azarenka's official Instagram account