18-year-old tennis player Aryna Sabalenka is a hot prospect of Belarus national team. Here are some interesting facts about her life.

Photo: sabalenka_aryna
It's father who brought her into sport
Aryna's father used to be engaged in ice hockey, that's why he decided to send her to do sport. Aryna chose tennis, she was absolutely eager for it. Of course, there've been moments when it was hard for young Sabalenka to keep going but now she is glad that she didn't give up and kept training. She spent almost entire childhood on the court, but the girl doesn't regret this at all.

Photo: sabalenka_aryna
Her idol is Roger Federer
Aryna singles out and respects Victoria Azarenka and Maria Sharapova among female tennis players. She doesn't want to copy anyone, but admits that she has a manner of play similar to that of Sharapova. Losses never disappoint her, but only motivate to train harder. According to Aryna, the best quality of a sportswoman is a skill of being a fighter.

Photo: sabalenka_aryna
The sportswoman also singles out the Swiss tennis player Roger Federer who became an idol for her. She is inspired by the American Andre Agassi as well.

Photo: sabalenka_aryna
She spent her first prize money on dresses
Aryna spent first earned money on something what made her a bit happier. The athlete bought a lot of clothes from dresses to various shirts. She recalls about it with the smile on her face.

Photo: sabalenka_aryna
Trainings are longer than six hours a day
Aryna has four training sessions a day which last about six hours. According to Aryna, she understands that her efforts are made for the sake of professional development.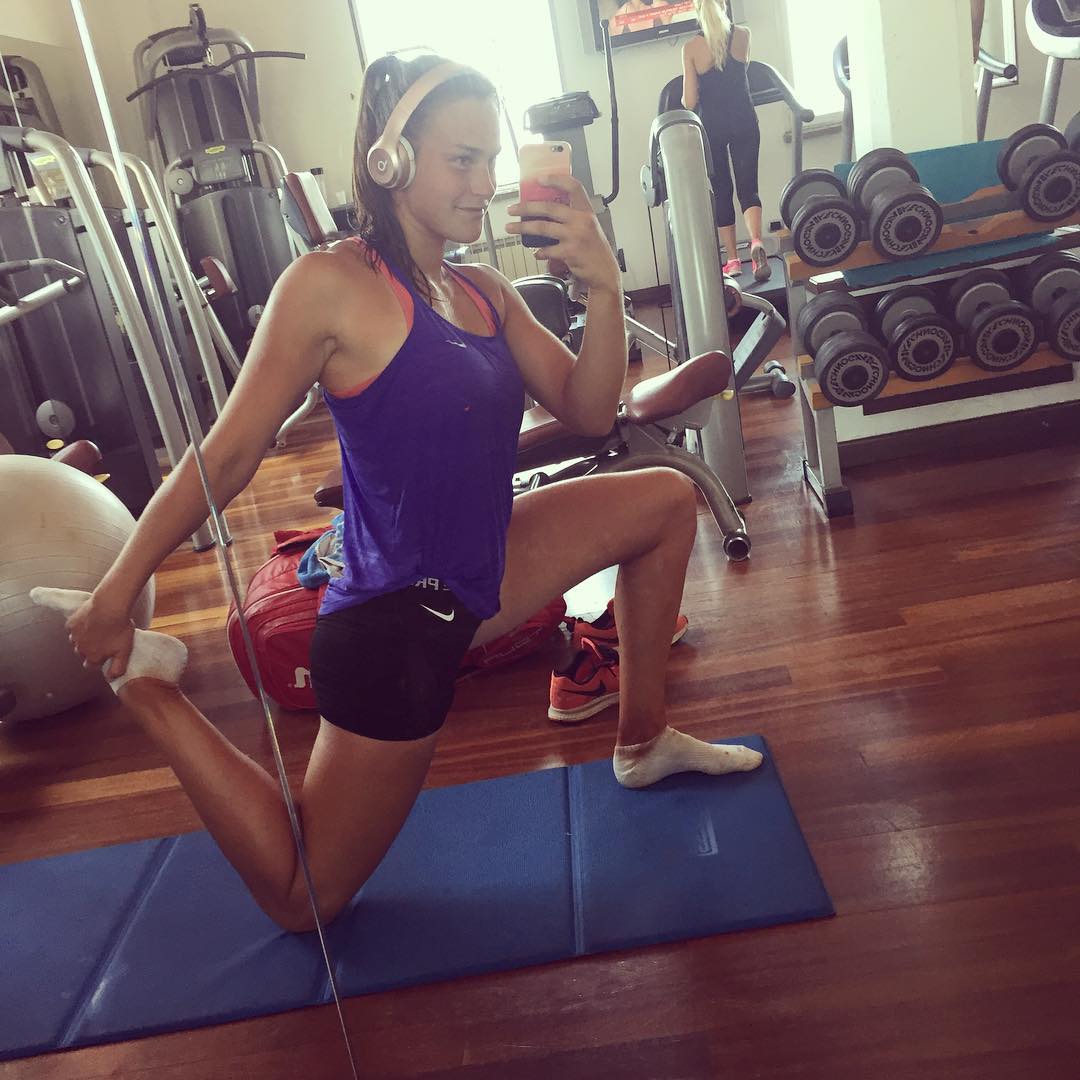 Photo: sabalenka_aryna
Aryna spends her free time with friends walking in the city, making pictures and eating sweets. The girl becomes angry and goes crazy without the latter, that's why she can't help but allow herself to eat them.

Photo: sabalenka_aryna
She is followed by 2,000 fans in Instagram
Aryna regularly updates her account in Instagram where she has about 2,000 followers. She often posts photos from the holidays, trainings, of the cities where tournaments take place.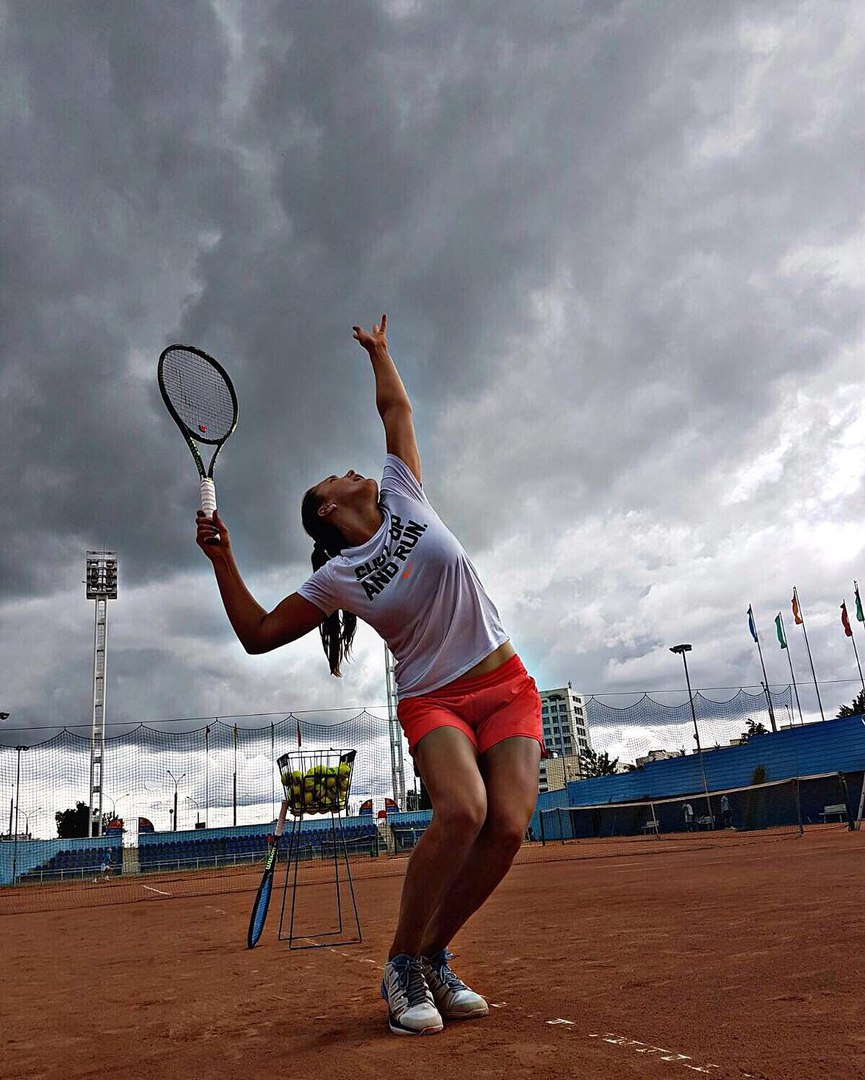 Photo: sabalenka_aryna
Sabalenka played an exciting match in the Tianjin final against Maria Sharapova and the Fed Cup 2017 final against the USA, which Belarus lost only after the last, doubles, match 2:3.
The Minsk tennis player had a stunning second half of the 2017 season winning two WTA titles: the doubles in Taiwan and the singles in India.
Despite those successes Sabalenka, still young and ambitious, makes some mistakes she has to work on, experts say. You can read about Aryna's main weaknesses here.
SEE: 
Victory for USA: Sabalenka & Co defeated but leave with their heads up
Expert: Sabalenka may enter WTA top 10 in 2018
Latest news on Aryna Sabalenka
More on other Belarus team members: Aliaksandra Sasnovich, Vera Lapko
Sources: sb.by, souzveche.ru, sportpanorama.by, by.tribuna.com.